Model 4811 Power Meter - Documents & Decoders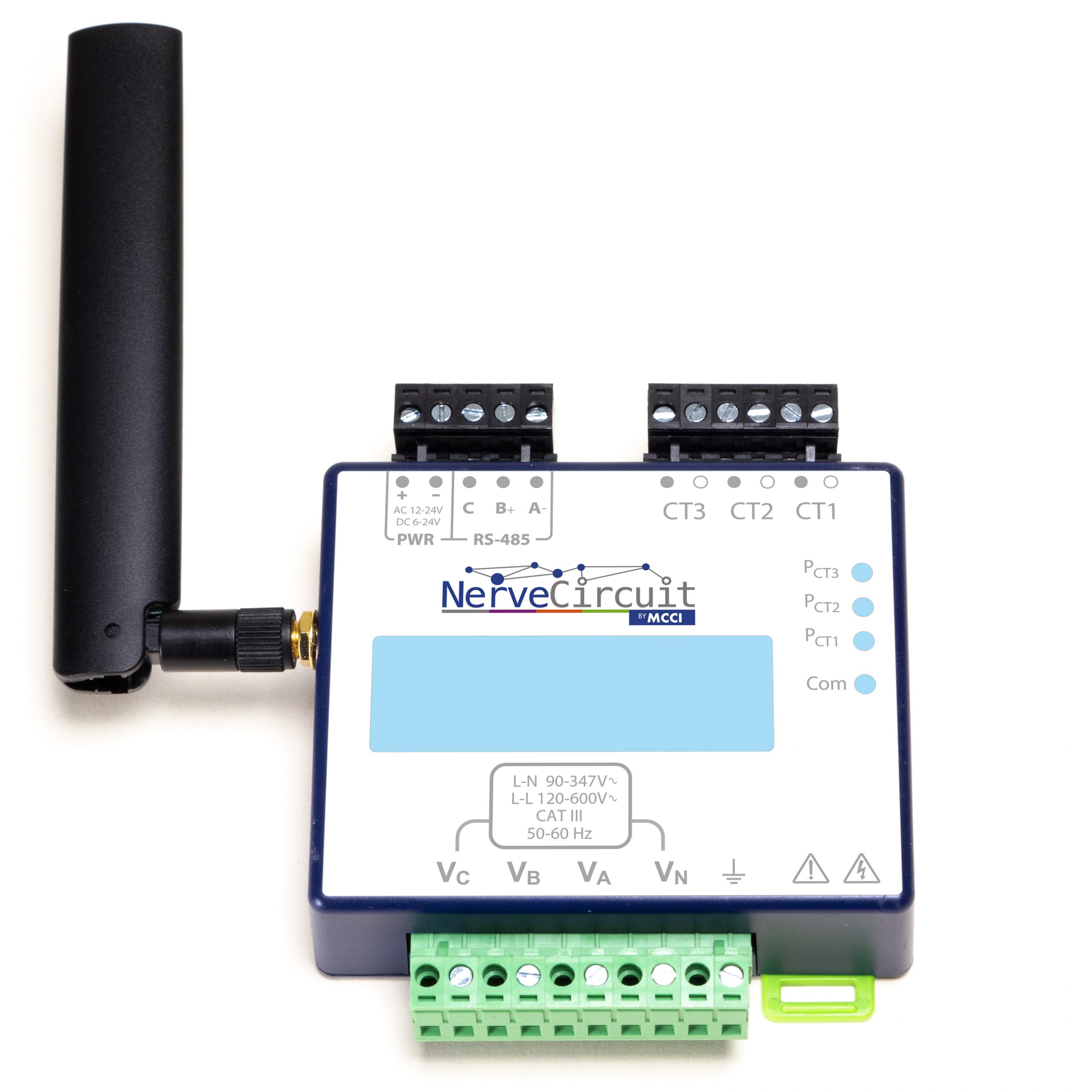 The Model 4811 is a bidirectional networked energy meter able to measure and report a wide range of quantities including energy (kW), power (kWh), voltage, current, demand, kVAR, kVARh, power factor, frequency and more.
Here are documents and decoders related to the Model 4811. Please find them in attachments.

971001050c - Model4811 Power Meter Datasheet

950001548g - Model4811 Firmware README

m4811-decoder.zip

m4811-decoder-nodered.js -> Node-RED decoder for messages from MCCI Model 4811 meter
m4811-decoder-ttn.js -> Decode messages from MCCI Model 4811 meter.
Update 2023-05-16 02:26 IST

Attached the 4811 documents.
Related Articles

What are the Model 3501 Type C Super MUTT Power Supply Ratings?

All revisions of the model 3501 Type C SuperMutt are capable of handling up to 100W of power, but to supply more than 60W, you need to upgrade your power supply. The higher power supply is substantially more expensive (and bigger and heavier) than ...

MCCI Model 3411 Users guide, Windows Drivers & Test Tools

The MCCI Model 3411 has two USB ports -- a micro-B port for control, and a Type C port that is the test device. Use of the control port is optional. If left open, the 3411 will get power from the Type C port. If a charger is attached to the control ...

Model 2411 Traduci - Firmware Update Procedure

Model 2411 Traduci setup The steps to update/upgrade the firmware of the Model 2411 Traduci board are as follow: Connect the Traduci board with your system using the USB A to B Cable. Traduci board is enumerated as a serial device (Make sure that) If ...

Model 2101 Software and Documentation

Please scroll to the "attachments" tab below to download the software and documentation. Version 1.18 of the Model 2101 Connection Exerciser software package includes support for the following systems: Windows desktop (32 bit and 64 bit) OS X ...

Model 3141 USB4™ Switch Documentation

Image of MCCI Model 3141 USB4 Switch, with US dime for scale The formal documentation for the Model 3141 USB4 Switch is coming soon. Connect the micro-B port to a PC using a standard USB cable. The Model 3141 will appear as a serial port on Windows ...